Somerset Alliance Church is a place where people can meet Jesus, engage in
life-giving community, and where everyone is welcome.
We believe in creating a space where people can have authentic encounters with Christ,
discover their gifts, and use them for God's glory.
Join us for our Sunday services!
It is with excitement and anticipation that we share with you we will open for in-person live worship (in the sanctuary) on Sunday, June 7, 2020 at 10:15 am!
The Governing Board held a special Governing Board meeting on Sunday night to finalize our plans to safely reopen. Our original plan was to open at the end of June. However, since Somerset County has now gone green, we feel it is time to open our doors for public corporate worship again. We cannot wait to see all of you!
We understand there are opinions/views on each side of the spectrum as to the process we should use to reopen. It is after much prayer that the following plan was developed.


We will return to our regular time of worship at 10:15 on Sunday, June 7th. The size of our facility allows us to return to our regular service time and keep under the 50% capacity recommended by the CDC.
You will be able to select your own seat. Just remember to be respectful of those around you who may still be wanting to social distance.
Masks will be optional. You will not be looked down upon for wearing one or not wearing one.
For the month of June, we will not offer Sunday School, Children's Church, or nurseries. We hope to return to these ministries soon.
We value children and families! You are invited and encouraged to bring your children to our worship service. We will have a children's sermon during the service. We also invite children to bring a Wi-Fi device (iPad, kindle, smart phone, etc.) and headphones to the service. While the sermon is given, children will be able to log on to our YouTube page to have their very own message from Jenna, Aubrey, and Sarah. The Fireside Room will also be set up for a Family Room where the service will be streamed.
As the Body of Christ, we love each other, but we are encouraging our greeters to not shake hands but to verbally greet those who enter the building. We ask you to also refrain from shaking hands and hugging.
We encourage you to utilize our app to access the bulletin but will have some bulletins printed for you in the foyer.
We regularly clean the building. But we have been very diligent in disinfecting door handles and other surfaces. We will also be covering the water fountains and asking you not to use them. Feel free to bring water bottles with you.
If your health is compromised, you are elderly, or if you are sick, please feel free to continue to stay at home. Please keep sick kids at home as well. Our service will still be available on our YouTube channel (Somerset Alliance Church) or on Facebook Live.

It has been exciting to see the body of Christ be creative in reaching out to our community in so many ways during this pandemic. We look forward to gathering corporately together again so we can continue to scatter out to impact our neighbors and nations to be passionate followers of Christ.
It's that time of year again when we at Somerset Alliance Church want to honor our graduates. Graduate Sunday will be held June 28, 2020. If you wish to participate, please complete this online form or give information to the church office, along with a picture, no later than Mon., June 22. You can email your senior picture to kansell@somersetalliance.org. Presentations will be given during the service. If you are unable to be present for the recognition, please let us know by June 22.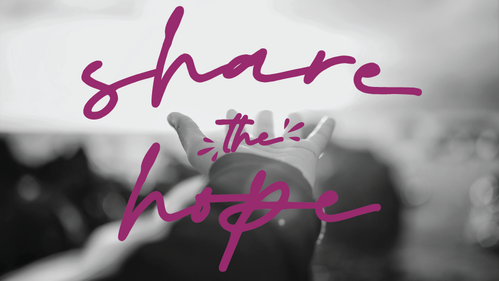 Our staff here at SAC and many of those in our congregation have been working hard to find and meet the needs of people in our community. Below is link with the various ways we are serving/meeting different needs and how YOU can help! Remember, if the Holy Spirit gives you a different idea on how you specifically can help…GO FOR IT! And please let us know if there's anyway we can assist you.
Each Thursday from 4:30 to 6:00 PM free meals will be available for pick up at the church for those in need. Our mission is to provide a meal to neighbors, shut-ins or anyone in need of a cooked meal. You can participate by picking-up and delivering meals those the Lord lays on your heart. For more information, please contact the church office at 814-445-8949.
Sunday School @ 9 AM
Worship @ 10:15 AM
We'd love to hear from you. Fill out the form below to get started.