For where two or three gather together as my followers, I am there among them."
LifeGroups offer a way to connect into the family here at Somerset Alliance Church. A LifeGroup is a group of people who meet on a regular basis to share life and grow in their faith. There are groups to help you strengthen your marriage, understand the Bible, and even to ride motorcycles together! From Bible studies and spiritual growth, to having dinner and playing games, LifeGroups are where real community and lasting life changes happen.

LifeGroups are the best way to get connected at Somerset Alliance Church. We believe that substantial life change occurs as we are growing in a relationship with Jesus Christ and are prioritizing intentional relationships with others who are seeking the same goals.

If you want to join a life group please go to the welcome center to join more, or contact admin@somersetalliance.org.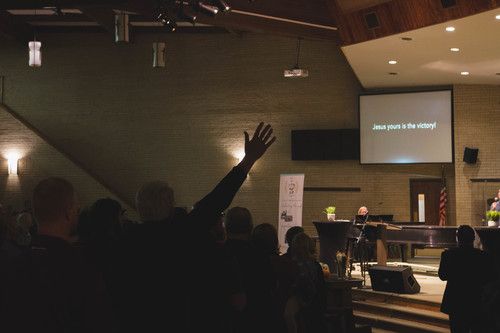 Sign up for a small group
We'd love to get you connected to a small group in your area. Fill out the form below to get started.
Small groups help people grow in their faith and build community. Our groups take place throughout the week in different neighborhoods, so use this form to find a group that's right for you. We'd love to have you join us!